Arthur is a man of many talents. He is both an accomplished andtalented musician and songwriter. Arthur has completed several CD's and is currently working on new music projects. Arthur leads praise and worship, preaches and teaches as an evangelist in prisons and churches across the country. However, Arthur's life and passion is prison ministry.
Arthur is National Director of Prison Ministries for Evangelism Explosion International (EEPM). Prior to assuming this position, he founded Hallett Prison Ministries, Inc. in 1992. He is a certified EE clinic lay teacher/trainer. Arthur teaches EE to pastors and laymen at various churches as well as throughout the prison system. Arthur provides spiritual guidance to inmates and does follow-up meetings with inmates' families. Arthur devoted 14 years to Loral Data Systems and retired early from a very successful career as a senior software engineer to devote full-time to the prison ministry. Arthur began ministering in the prison system in 1985 and has been ministering full-time since 1992.
Arthur was the recipient of the Sarasota "Unsung Hero" Award and has made numerous TV and radio appearances.
Arthur's scope of ministry includes preaching, teaching, presenting EEPM seminars, guest speaking at banquets and special functions, concerts and all facets of music ministry.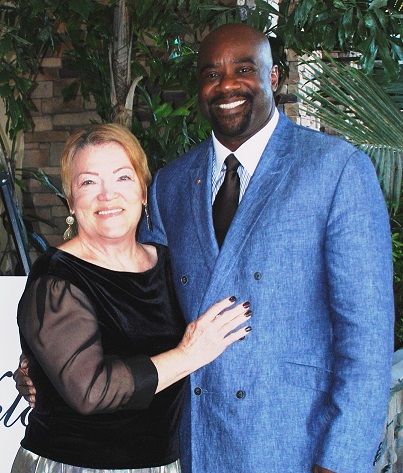 Arthur has ministered at churches and organizations across the country as well as internationally (including Bellevue Baptist Church, Fellowship of Christian Athletes, Prison Fellowship Starting Line, Coral Ridge Presbyterian Church, Second Ebenezer Baptist Church – Detroit, Mi, Iron Sharpens Iron Men's Conference, Oklahoma Baptist Convention  and numerous others).
The demand for Arthur's evangelical ministry is growing because Arthur expresses to people his testimony of Christ's love for them. He exhorts them and promotes a consecrated lifestyle in Jesus that truly reflects the Word of God.
Arthur witnesses in his daily life with all who cross his path, whether at church, in the inner city, in the street, in the prisons or at the gas pumps.
Arthur is married to his lovely wife Jill and they have a daughter, Alex and three grandchildren. The Halletts make their home in Sarasota, Florida and they have been active, serving members of Sarasota Baptist Church since 1984. They were commissioned as missionaries from Sarasota Baptist in 1994. Arthur was ordained in 1998.